Rescue EMT Pack

The Rescue EMT is a professional medical pack designed for in town and backcountry use by certified Emergency Medical Technicians. The adaptable tri-bag concept allows the pack to be carried as a hand bag, as a shoulder bag with the enclosed shoulder strap, or as a belt pack with tuck-away waist belt. 1000 denier coated cordura provides for long lasting durability and abrasion resistance. The spacious top loading pack is completely foam padded and custom compartmentalized with velcro fastened dividers, featuring an instant-access, pop-up instrument panel. Compartments for a stethoscope and blood pressure cuff is provided. The Rescue EMT can be used alone or can be conveniently attached to the Back Country Rescue Pack to form a complete wilderness emergency response system. Available in red, shown above, or orange.
Weight 1¾ lbs.
Size: 9" X 13" X 7"
Rescue EMT
$89.95


Back Country Rescue Pack

The Back Country Rescue Pack is a panel-loading backpack designed to meet the demands of mountain rescue professionals. The 2245-cubic inch pack constructed of 1000 denier coated cordura for strength and abrasion resistance has a custom designed bottom compartment allowing easy access and storage for a "C" size O2 bottle. Four outside accessory pockets organize smaller items. Important pack features for the professional include padded shoulder straps, sternum strap, quilted foam padded back pad, back staves that are easily removed for use as splints and outside lash points for additional gear. The Back Country Rescue Pack is designed to interface with the Rescue EMT for the ultimate in wilderness rescue/first aid utility. Available in orange, shown above, or in red.
Weight 2¾ lbs.
Size: 13" X 21" X 7"
Back Country Rescue Pack
$145.95


Combination Rescue EMT and Back Country Rescue Packs
$225.00



All units sold ready to be packed with your preferred gear.

C.O.D., money order or cashier's check.

Allow 3-4 weeks for delivery.

Free freight on orders totaling over $750.00

No Minimum Order

Orders in colors other than those stated will have an additional charge of $10.00 on the Rescue EMT, $15.00 on the Back Country Rescue and $25.00 on the Combo. Orders in Woodland Green Camouflage will have additional charges as follows: $12.00 Rescue EMT, $18.00 Back Country Rescue and $30.00 on the Combo. Call for a sample of fabric if needed.




All products made in the good old U.S.A.!
Ranch Sorting/Team Penning/Arena Pads

45" Tall & 21" Wide
Price includes vinyl, 4 velcro straps, 2" foam, 4 letters and labor to manufacture bumper.
Additional letters will be $5.00 each.
Shipping cost will be additional. We charge actual shipping costs, so these will be determined at the time of shipping.
Please allow 3 to 4 weeks for delivery.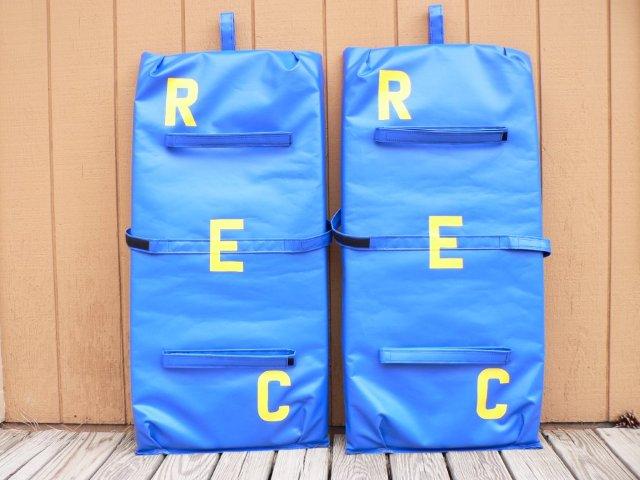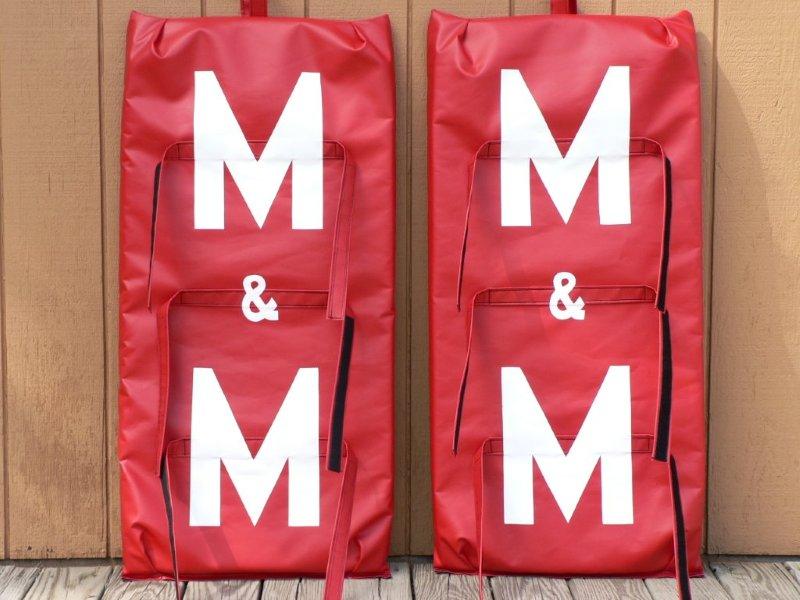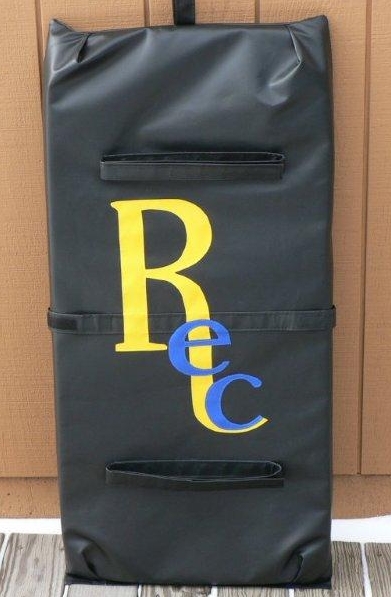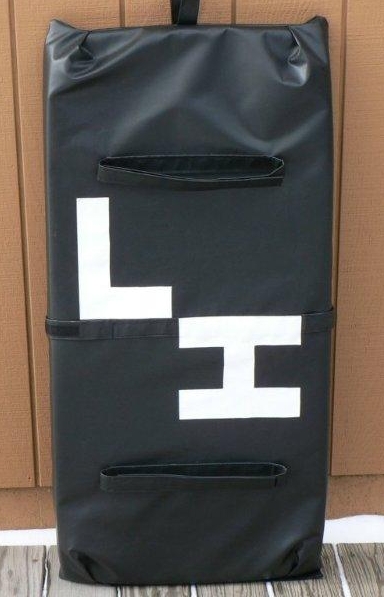 18 OZ VINYL - $140.00 each

Colors:

BLACK
WHITE
RED
GREEN
MED GRAY
YELLOW
ROYAL BLUE
ORANGE
TAN


22 OZ VINYL - $150.00 each

Colors:

BLACK
WHITE
RED
LIGHT GRAY
YELLOW
ROYAL BLUE
ORANGE